---
The 2019 Department Convention will be held on July 9 - 14, 2039 in Irving Texas at the Westin, 4545 W. John Carpenter Freeway, Irving TX. Advance registration ($25.00) closes June 14, 2019 after that individuals will have to register on site at $35.00.
The Department Executive Committee at their September 20, 2015 approved to discontinue the registration fee for all WWII & Korean War Veterans for the Department Convention.
Please click here for all further details...
---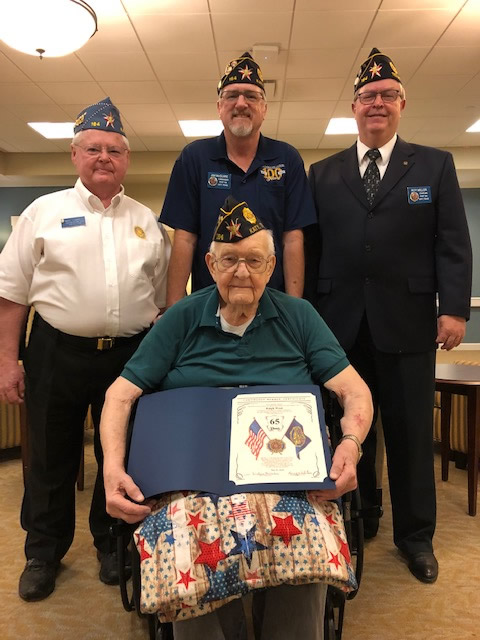 A 65 Years of Continuous Service Certificate was presented to Legionnaire Ralph West by American Legion Post 164 Katy Commander Jim McGuire with Post 164 Chaplain Roy Miller and Sons of the American Legion Squadron 164 Chaplain Mike Connell. Ralph was also presented with a small quilt.
---
May 24, 2019
Dear Department Leaders,
An American Legion national online mental health survey released last week is revealing some staggering information about veterans and their caregivers nationwide. Hundreds have responded so far, but many more are needed so
The American Legion can better understand the mental health conditions of veterans, the effectiveness of treatment and resources available for them and their caregivers in various geographic regions.
A central objective of this research is to find effective ways to reduce and prevent veteran suicide.
I am calling on you to contact your district and county commanders, as well as service officers, to ask them to encourage veterans and caregivers in their areas to take the survey. All responses are confidential, and no personal information is collected.
Learn more about the survey by visiting The American Legion national website at this
link: https://www.legion.org/veteranshealthcare/245653/legion-launches-online-mental-health-survey
Veterans and caregivers can also go directly to the survey online at the following link:
https://www.surveymonkey.com/r/N8JC8SM
This information is critical in our effort to improve mental health treatment for veterans and their caregivers, reduce the suicide rate and shape our policy and resolutions on this mportant issue.
Thank you for your attention to this important matter.
For God and country,
Brett P. Reistad
American Legion National Commander
---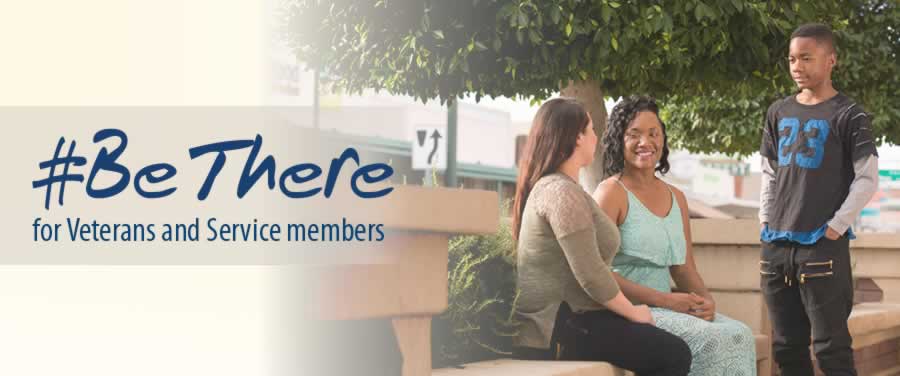 If you are a Service member or Veteran in crisis or you're concerned about one, there are specially trained responders ready to help you, 24 hours a day, 7 days a week, 365 days a year. The Veterans Crisis Line connects Service members and Veterans in crisis, as well as their family members and friends, with qualified, caring VA responders through a confidential toll-free hotline, online chat, or text-messaging service.